29 May 2020
SCGP obtained SEC's approval of its IPO application Situation being assessed for the timing of the IPO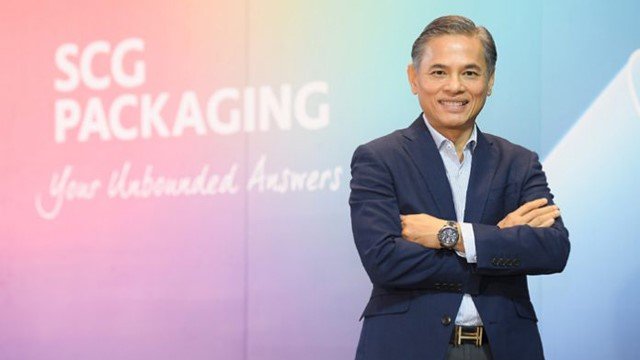 The Office of the Securities and Exchange Commission ("SEC") approved SCG Packaging Public Company Limited's ("SCGP") application for its Initial Public Offering on [May 29, 2020] with the expectation that the economic situation and investors' confidence will gradually improve following positive developments and the relaxation of containment measures in several countries with respect to the COVID-19 pandemic. If the overall situation becomes clearer and more conducive, SCGP will be ready to proceed with its IPO and the listing of its shares on the Stock Exchange of Thailand ("SET").
Mr. Wichan Jitpukdee, Chief Executive Officer of SCGP, revealed that SCGP had started to notice an improvement in respect of the COVID-19 pandemic as the number of new cases started declining in several countries and containment measures are being relaxed to allow people and businesses to resume normal activities while the economic situation and investors' confidence are expected to gradually improve. However, SCGP will be closely monitoring trends in COVID-19 infections once businesses have resumed their activities.
Regarding SCGP's Q1/2020 performance, SCGP's revenue from sales continued to grow compared to Q1/2019 in spite of negative factors arising from the COVID-19 pandemic. SCGP's revenue from sales in Q1/2020 was 24,267 million baht and increased by 15% compared to its revenue from sales in Q1/2019. This was mainly due to the increase in demand for consumer products, food and nonalcoholic beverages in Thailand, Vietnam and Indonesia. Furthermore, SCGP managed to sell products and services in response to changes in consumers' behavior. This is especially true in the food delivery and E-commerce industries as most consumers have been concerned with health and safety with regard to the goods they consume/use during the COVID-19 pandemic and SCGP has been able to inspire confidence in the health and safety procedures it has implemented in the production and transportation of its packaging products. At the same time, SCGP benefited from the growth in export volumes of its products and the positive effects of its acquisitions of PT. Fajar Surya Wisesa Tbk and Visy Packaging (Thailand) Limited. In addition, SCGP has proactively implemented its business continuity plan and improved the efficiency of its supply chain management. As a result, SCGP was able to deal with the effects of the COVID-19 outbreak. SCGP is continuing its business expansion in 2020, as it is in the process of acquiring a majority stake in Bien Hoa Packaging Joint Stock Company (or "SOVI"), one of Vietnam's leading downstream producers of fiber-based packaging. SCGP expects this acquisition will strengthen its presence in ASEAN, lead to greater internal integration and broaden its client base whose high growth potential originates in end-consumer markets.
SCGP is confident that its dynamic multi-material packaging solutions are able to fulfill the needs of customers operating in various businesses and industries, such as the FMCG, Electronics & Electrical appliances, food & beverage, beauty and healthcare products, and E-commerce industries. Moreover, with production facilities located in various ASEAN economies, SCGP is able to efficiently manage risks under the current challenging circumstances.
Regarding the listing of its shares on the SET, the SEC has already approved SCGP's application for its IPO. SCGP along with the financial advisor and joint lead underwriters are making preparations and are in the process of assessing the current situation, including macro-economic trends, money markets and equity capital markets, as well as the confidence level of both Thai and international investors. Once the overall situation becomes clearer and more conducive, SCGP will move ahead with its IPO and the listing of its shares on the SET.